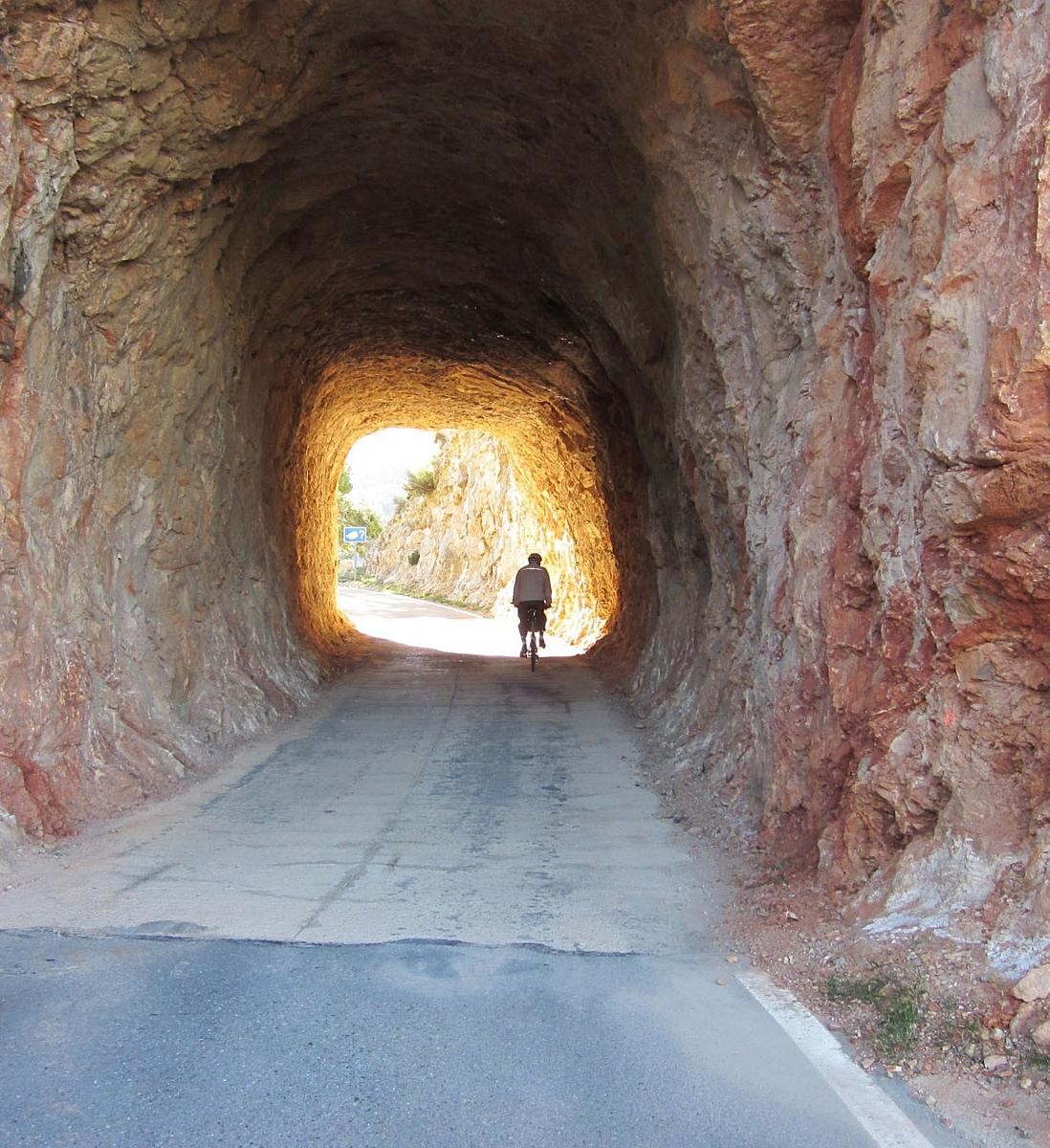 Road routes
Bike round trip from Tortosa to Serres de Cardó-el Boix
This circular route of medium difficulty goes round the Serres de Cardó-el Boix massif on the main road network of the Terres de l'Ebre. There are two factors that can challenge the cyclist: an accumulated height gain of 1,248 m, combined with a length of approximately 90.33 km.
Starting and ending at the Hotel SB Corona Tortosa, the route starts with an initial 15-kilometre stretch along the C-12 motorway to the town of L'Aldea, with a slight climb of up to 6% between kilometres 9 and 11 of the route.
From kilometre 13, continue along the N-340 on a stretch characterised by slight height gains between the towns of L'Aldea (km 15) and L'Ampolla (km 26), crossing much of the coastal strip of this area until you reach Perelló Mar (km 30), where you start a continuous ascent of over 12 kilometres accompanied by gradients of up to 10% with the aim of making your first ascent in the vicinity of Perelló, where you face a height gain of 130 metres. From here, the next challenge is the Les Colladetes pass (km 42), which is at least 5 kilometres, with maximum gradients of 14% to reach up to 264 metres above sea level.
As you descend 10 kilometres, you enter the Serres de Cardó-el Boix massif to take up to 3 ramps of medium difficulty between Rasquera (km 56) and Benifallet (km 66), descending up to 16 m above sea level.
All that is now left is the last section of the route between Benifallet and Tolosa on the C-12 motorway, ascending the Coll de Som (km 74) with steep uphills of great technical and physical difficulty before dropping down to Tivenys at 13 m above sea level, passing Bítem (km 84) and following the right bank of the Ebro for 10 kilometres before returning to the Hotel.
DISTANCE

92.2

km

DURATION

7.40

h

HEIGHT GAIN

881

m

DIFFICULTY

Medium