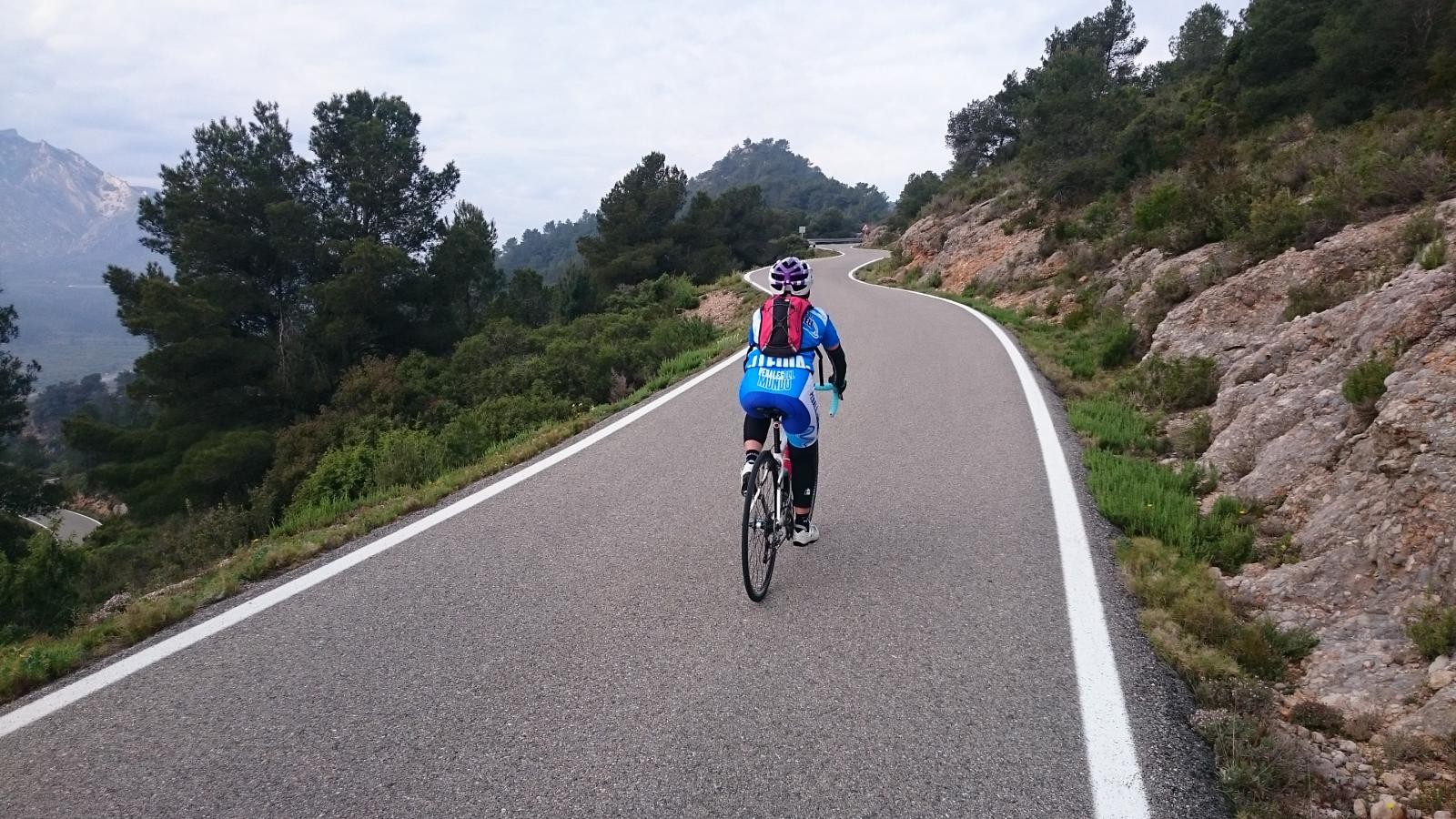 Road routes
Bike route from Tortosa to Serres de Pàndols-Cavalls
Leaving the Hotel by the C-42, this route of approximately 81 kilometres takes you to the towns of Tortosa, Prat de Comte, Bot, Gandesa, Aldover and Xerta. The route has an average gradient of 2.4% and a maximum of 16.5%, with an accumulated height gain of 1,624 m.
Shortly after leaving Tortosa, follow the original route of the C-42 passing the towns of Aldover and Xerta, accompanied by the winding Ebro River and a visual feast of urban and agricultural landscapes in the heart of nature. From kilometre 14 of the route, join the N-230B with stretches of continuous ramps from 3% to 9% at the foot of the Serres de Pàndols- Cavalls mountain system.
From Prat de Comte, start a 5-kilometre route to climb within the park to an altitude of over 470 m with maximum gradients of 7-8%, later dropping down to 287 m and resting as you pass through the town of Bot.
From Bot, just over 10 kilometres of ups and downs with gradients of up to 9% take you up to Gandesa at an altitude of over 420 m. From here, start the return stretch, descending through the natural park to the city of Tortosa, passing through the towns of the Xerta and Aldover. This is an approximately 42-kilometre ride along the C-42.
DISTANCE

87.2

km

DURATION

7.14

h

HEIGHT GAIN

995

m

DIFFICULTY

Medium