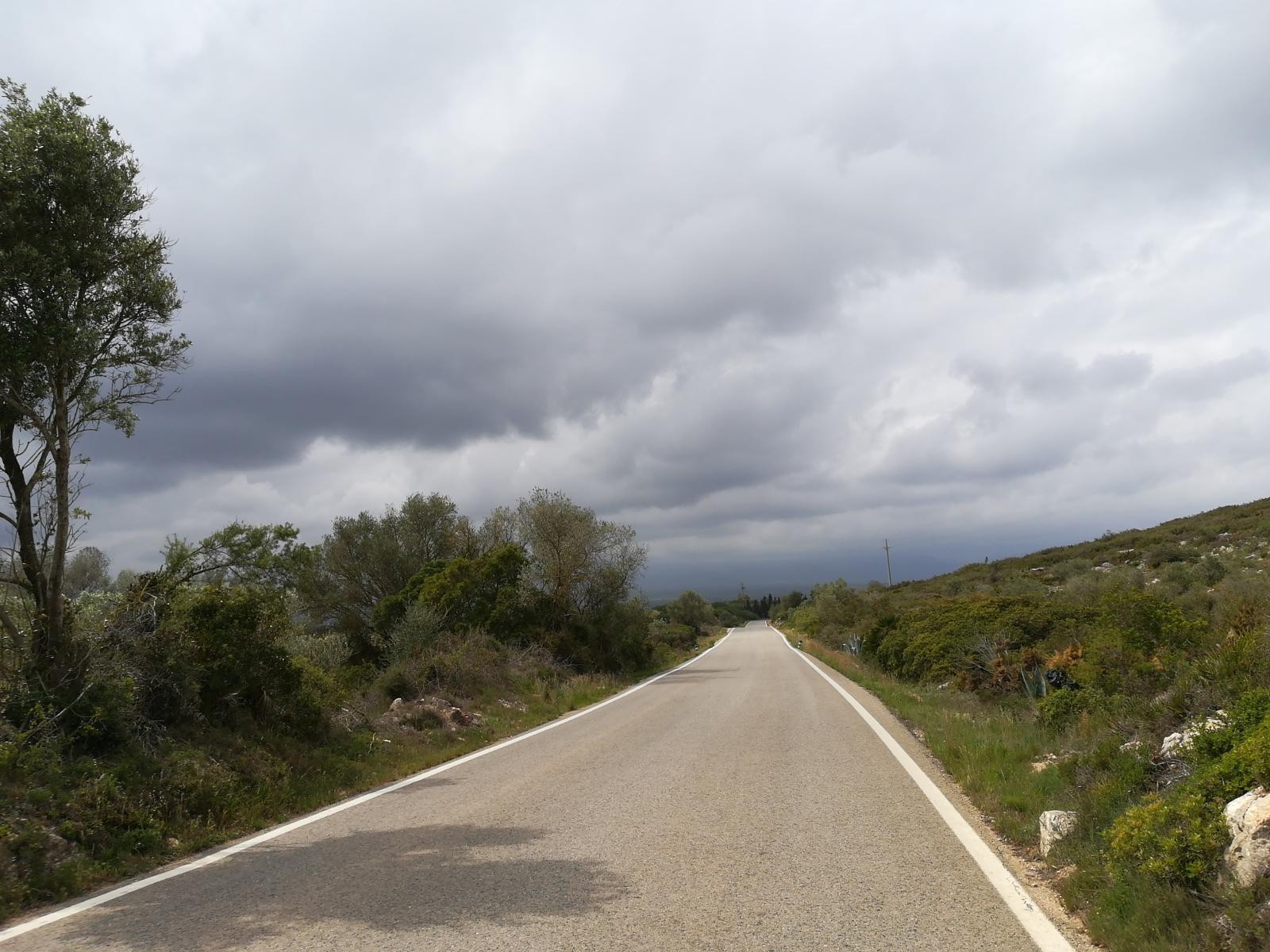 Road routes
Bike route through Montsià, Baix Ebre and Ribera d'Ebre regions
This is a circular route of medium difficulty, cycling 125 kilometres across the delta plains of the Ebro River and the right-hand side of the Serres de Cardó-el Boix, with an accumulated height gain of 963 m.
Starting from the Hotel SB Corona Tortosa, take the C-12 towards Amposta on a flat 15-kilometre stretch that follows the lower reaches of the Ebro River, with scenery characterised by spectacular views of the river system, riverside woods and fruit crops.
After the city of Amposta, change course onto the TV-3408 towards Sant Carles de Ràpita and enter the Parc Natural Delta de l'Ebre, following the network of asphalt roads between Poblenou del Delta (km 43), Deltebre (km 45) and Camarles (km 55). This route of 12 flat kilometres gives you a chance to get to know the natural beauties of the Delta and take a ride along the Mediterranean coast between L'Ampolla and Perelló Mar.
From Perelló Mar (km 65), the first tactically demanding climb emerges: Perelló Mar – Perelló Ciudad is a 7-kilometre route with maximum gradients of 6% with a height gain of 140 m; after cycling one kilometre allowing your legs to rest, start climbing again between Perelló – Bassa d'en Baró with gentle gradients of up to 4% to reach the highest point of the whole route at an altitude of 265 m.
Following the TV-3022, descend through the east face of the mountain system that accompanies Cardó-el Boix to Rasquera, where you pass a series of 4% ramps that will prepare you for the third section of technically demanding gradients which are part of the Coll de Som. Go round the north face of the Cardó-el Boix with height gains of up to 10% between the towns of Benifallet and Tivenys, from where you descend following the Ebro River to Tortosa.
DISTANCE

127.2

km

DURATION

8.28

h

HEIGHT GAIN

855

m

DIFFICULTY

Medium