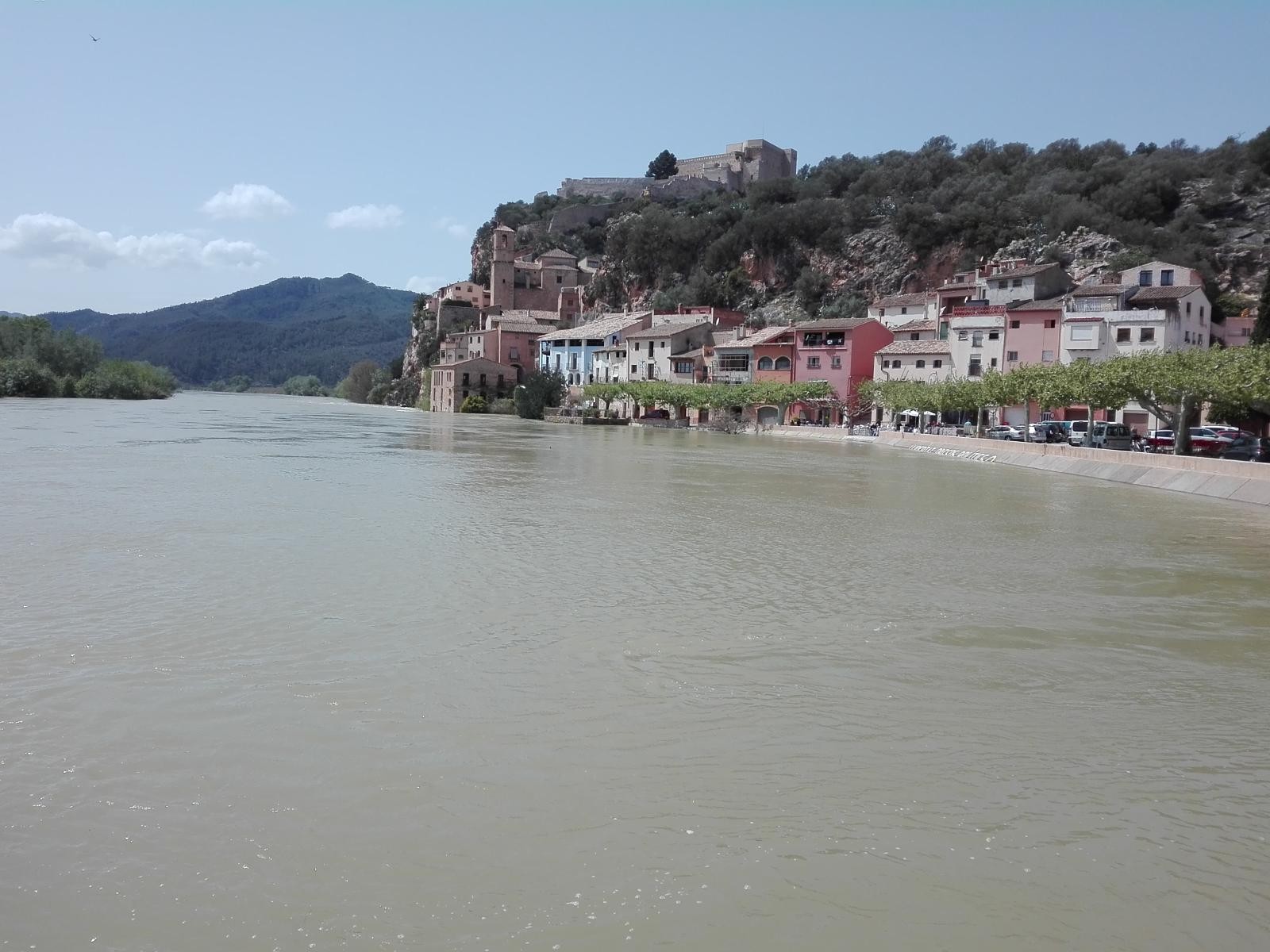 Road routes
Bike route from Tortosa to Móra d'Ebre and Gandesa
This circular route goes through much of the lower and middle reaches of the Ebro River through the valley formed between the Cardó el-Boix massif and the Parc Natural dels Ports mountain system, between Móra d'Ebre and Tortosa.
The altitude of the itinerary ranges from 10 to 470 m with an accumulated height gain of 1,316.6 m during the 101.65 km route.
To start, take the C-42 highway to head north away from Tortosa. At kilometre 15, turn off in the direction of Gandesa along the C-43 and get ready to climb part of the Serra Fulletera. A continuous gradient of up to 10% means a height gain of 180 m in little over 2 kilometres. From kilometre 21 of the route, near El Pinell de Brai, you will realise that this is just the start, as you are to embark on a significant climb up the Pàndols-Cavalls massif. This famous ascent takes you to the peak along a little more than 5 kilometres of ramps that do not exceed a gradient of 7%, reaching the maximum altitude of 432 m.
From kilometre 26, descend continuously for over 25 kilometres, visiting the towns of Gandesa (km 28), Corbera d'Ebre (km 33) and Móra d'Ebre (km 50), where you cross the Ebro River and take the N-420A heading south. During this section, you will see how the landscapes and terrain change between the middle and lower reaches of the Ebro.
Before you get to the alluvial plain and riverside landscape of the Ebro on its way through Tortosa, climb for the last time on the route to the top of Coll de Som, skirting the north face of Cardó-el Boix. Take a series of ramps with gradients of up to 10% between the towns of Benifallet (km 75) and Tivenys (km 85), from where you can enjoy your well-deserved return along the banks of the Ebro to the Hotel.
DISTANCE

108

km

DURATION

5.23

h

HEIGHT GAIN

976

m

DIFFICULTY

Medium