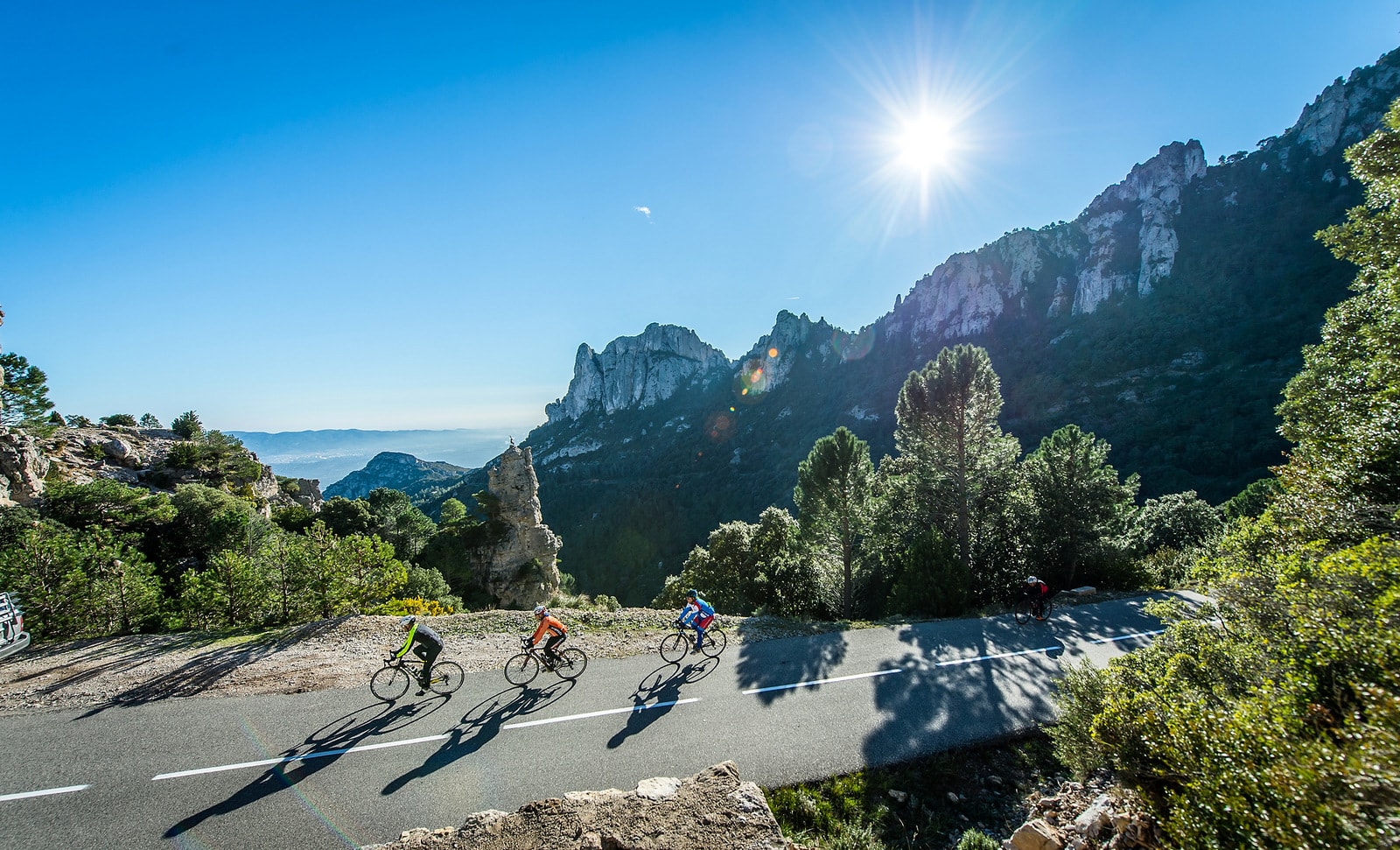 Road routes
Bike route to Mont Caro and Alfara de Carles from Tortosa
This route combines mountain and flat stretches, passing through a variety of urban, agricultural and natural landscapes that surround Tortosa and towns on the Ebro River.
The first part of the itinerary starts from the Hotel, heading towards Roquetes on a flat stretch of 7 kilometres until you come to the most spectacular mountain pass in the Terres de l'Ebro, Mont Caro. From km 9 you start the climb up to the pass with gradients of 6% that will increase gradually up to 10% with winding curves for at least 2 kilometres at an altitude of 1,061 metres, with impressive views. The main event is the last part of the ascent later, with a group of horseshoe-shaped curves with gradients of up to 13%, and reaching the peak at 1,437 metres above sea level.
Over the first stretch of 22.4 kilometres you will have ridden a total height gain of 1,431 metres.
After a fast but technically demanding and somewhat risky descent, change direction at kilometre 41 of the route in the direction of Els Reguers to ride past the Barrancs de Sant Antoni-Lloret and climb continuously up to Els Ports Natural Park to Alfara de Carles at an altitude of 346 metres, climbing a 7% ramp for an interval of 866 m. From Alfara, descend towards the lands of the Ebro in the direction of Aldover, turning off onto the C-12 and following the left bank of the Ebro to Tortosa.
DISTANCE

72.6

km

DURATION

3.10

h

HEIGHT GAIN

1743

m

DIFFICULTY

Medium