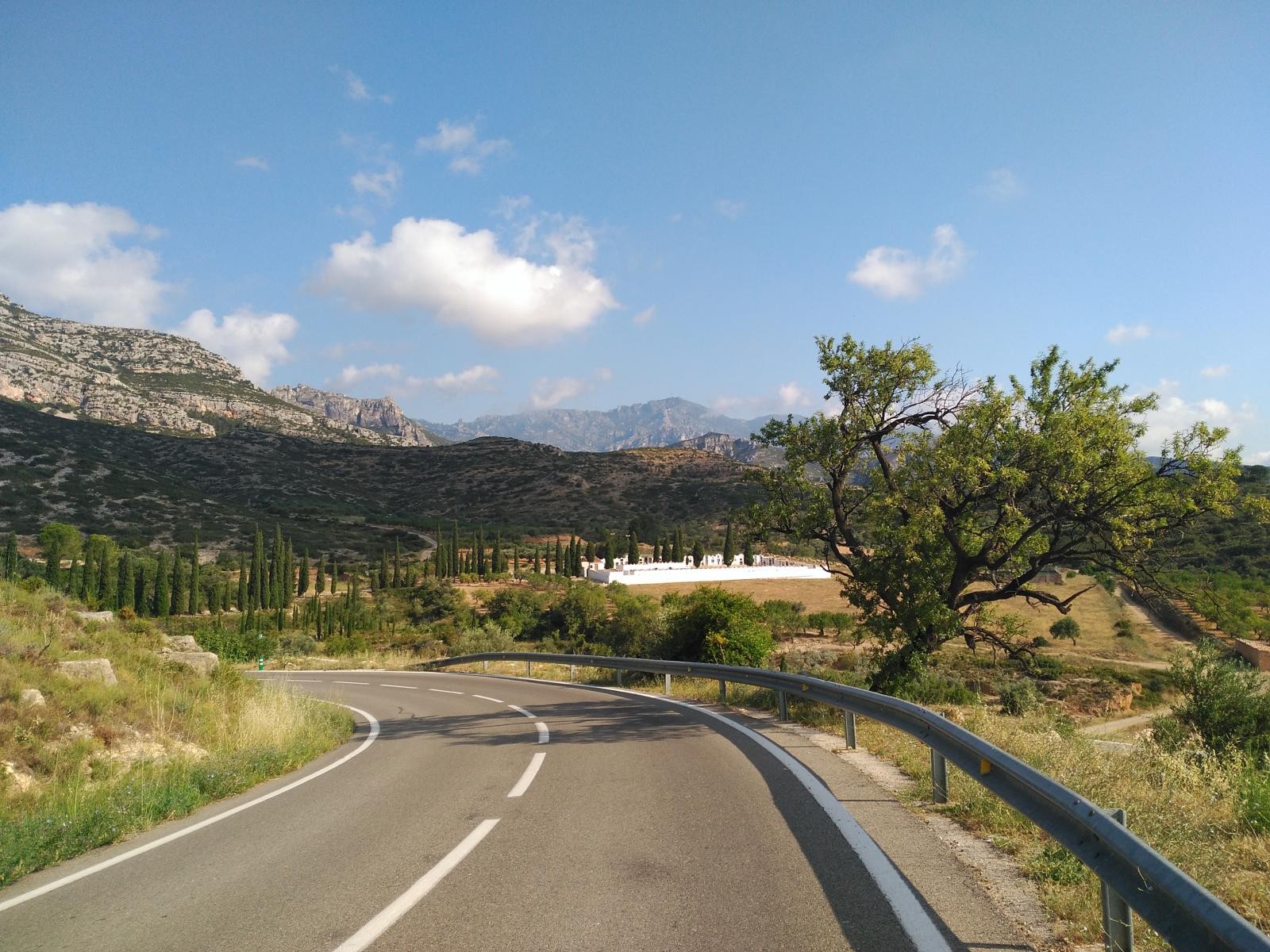 Road routes
Bike round trip from Tortosa to Mas de Barberans
Aimed at most cyclists who visit this area, this circular route joins the towns of Tortosa, Amposta and Mas de Barberans. The first part of the itinerary starts from the Hotel SB Corona Tortosa along Carretera Antiga de València (C-12), passing through the valleys of the Terres de l'Ebre region. It gives a good overview of the bountiful agriculture and landscapes of the municipalities of Tortosa and Amposta.
You start a first ascent of approximately 4 km with sections of 5% towards Santa Barbara from the city of Amposta. This first section will help you prepare for a second ascent of 14.3 km with a maximum gradient of 6.8% and a total height gain of over 254 m that leaves you at the foot of the Els Ports Natural Park.
From this point, you will start your descent along the TV-3421 that will take you between the Barranc de Sant Antoni-Lloret-la Galera and the agricultural orchards of the lowlands towards the Raval de Cristo at kilometre 49 on the route, until you come back to your starting point.
DISTANCE

51.9

km

DURATION

4.19

h

HEIGHT GAIN

391

m

DIFFICULTY

Low