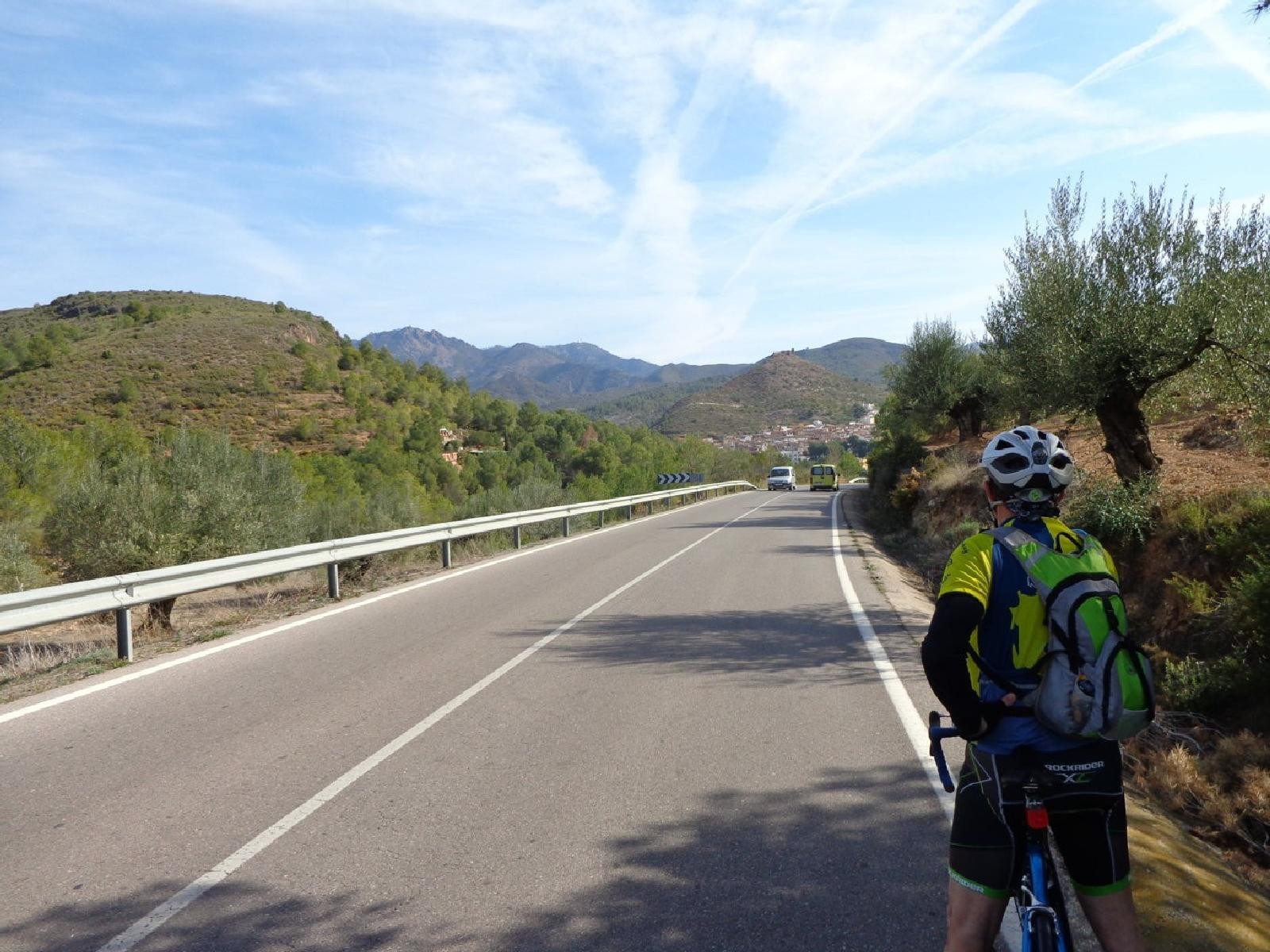 Road routes
Bike route from Tortosa to Alfara de Carles and Aldover
This 34-km route passes through the most characteristic villages north of Tortosa. The route is divided between the delta plain and the mountains of the Parque Natural de Els Ports.
Leaving the Hotel SB Corona Tortosa, head to Roquetes to cross the Horta Baixa and reach Els Reguers. This town is the starting point for the mountains of the natural park, with a steady climb with an average gradient of 2% between kilometres 10 and 14, starting with up-and-down ramps of up to 14% in the ascent to kilometre 16 of the route, where you will have had a height gain of approximately 345 metres.
The descent of this mountainous part of Els Ports starts from the town of Alfara de Carles on the TV-3422 road via Aldover, riding for 5 km into the mountain system of Tarragona to return to the natural landscape of the Ebro and its orchards and vegetable gardens.
At kilometre 26 of the route, cross the C-42 to take Carretera de Xerta heading south and visit the town of Aldover with fine views of the Ebro River. One kilometre later, return to the C-42 and accompany the course of the river until you get back to the Hotel.
DISTANCE

34.2

km

DURATION

2.50

h

HEIGHT GAIN

455

m

DIFFICULTY

Low