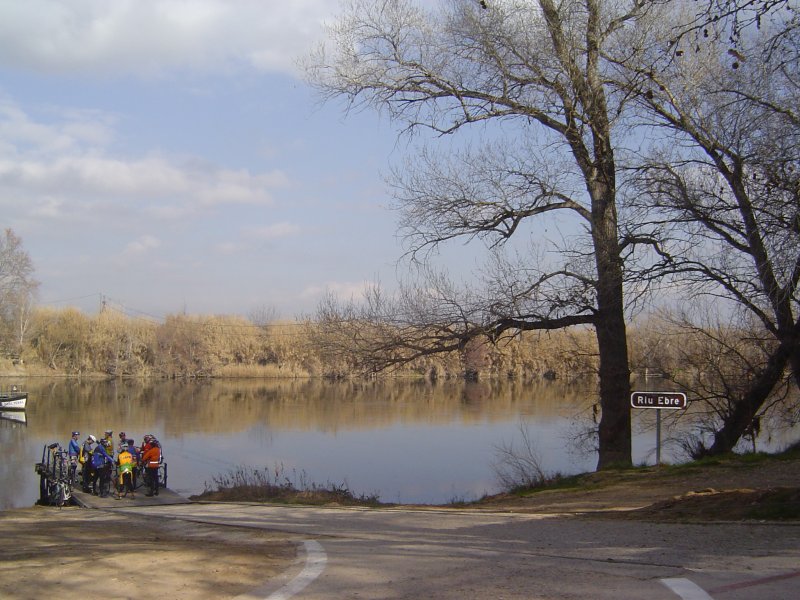 Road routes
Bike round trip of Aligars-Serra Fulletera from Tortosa
Starting in Tortosa, this circular route links the mountain systems of Serres de Pàndols-Cavalls with the eastern bank of the Ebro through the towns and villages of Tortosa, Bítem, Tivenys, Benifallet, Rasquera, Móra la Nova, Móra d'Ebre, Benissanet, Miravet, El Pinell de Brai, Prat de Compte, Xerta and Aldover before coming back to Tortosa; the route is over 109 kilometres long, with an average gradient of 2.5% and an accumulated positive height gain of 1,504 m.
The first part of the itinerary departs from Hotel SB Corona Tortosa and covers a distance of 42.4 kilometres through all the towns on the right-hand side of the Ebro River from Tortosa to Móra d'Ebre. To do this, start by crossing the Pont de l'Estat bridge in Tortosa to take the Rambla Felip Pedrell towards the T-301, where you follow the road in the direction of Bítem (km 6) to Tivenys (km 13). From here, you climb the Coll de Som on a series of ramps that pass the town of Benifallet (km 25) and that take you to Rasquera (km 33) where you descend again to follow the course of the river to Móra la Nova.
The second stretch of the itinerary starts at kilometre 47 when you change from the C-12 to the N-420 to cross to the left bank of the Ebro at Móra d'Ebre (km 49), where you once again turn off onto the T-324 in search of the river and the islands of the Ebro between the towns of Benissanet (km 52) and Miravet (km 56). From here you start a 6-kilometre ascent with a continuous gradient of no more than 7% towards the mountainous areas of the interior of the Ebro, descend to Pinell de Brai (km 68) at an altitude of 168 m, and go back up the ramps of the N-230B to the junction with the N-230C.
The last section left to be completed is the descent to the Terres de l'Ebre on the N-230C, then joining with the C-2 towards Xerta-Tortosa at kilometre 84. This last stretch is a few kilometres of flat cycling with spectacular views of fruit trees and riverside woods until you reach the Hotel.
DISTANCE

100.2

km

DURATION

6.40

h

HEIGHT GAIN

862

m

DIFFICULTY

Medium