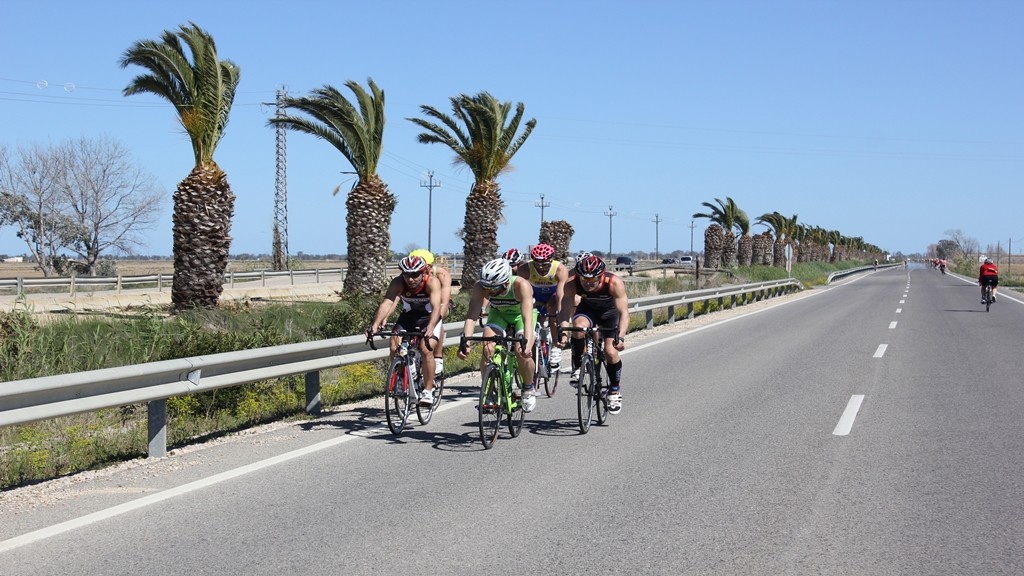 Road routes
Bike road route from Tortosa to Poblenou del Delta
This circular route of 74.3 kilometres explores much of the river landscape of the Ebro Delta. Leaving the Hotel SB Corona Tortosa along the Carretera Antigua de València (C-12), ride approximately 20.6 km parallel to the Canal de la Dreta de l'Ebre until turning off along the Carretera de Santa Bárbara to visit the city of Amposta and continue towards Sant Carles de la Rápita, where you start your tour of the Parc Natural del Delta l'Ebre.
During this part of the itinerary, you will pass across the delta plain of the Ebro, declared a Biosphere Reserve by UNESCO. Take time to appreciate the great biological diversity of this area. Skirt around the park in sections near where the river comes out into the Mediterranean, following the El Clot lagoon until you reach the point where you have to turn round at Poblenou del Delta, 40 kilometres from your point of departure.
Leave Poblenou behind and cross to the other side of the Ebro at Sant Jaume d'Enveja and arrive in Deltebre; take the TV-3404 to leave the natural park behind and head to Tortosa along the TV-34534 with a route of 24 kilometres with a gradient of less than 3%. Follow the course of the Ebro through the villages of Font del Quinto and Campredó to the old city of Tortosa and cross the Pont de l'Estat bridge to reach the Hotel.
This is an undemanding route which reveals the majesty of the Ebro Delta, one of the most attractive and unique places in Catalonia and Europe.
DISTANCE

74.8

km

DURATION

6.13

h

HEIGHT GAIN

102

m

DIFFICULTY

Low